Bounce House Rentals
for Rent
Welcome to ATL Bounce & Slide – Your One-Stop Shop for Bounce House Rentals!
Looking for the perfect bounce house rental for your upcoming event? Look no further! Our team at ATL Bounce & Slide is dedicated to providing you with the best value for your money. We take great pride in delivering exceptional service to each customer and event, so you can focus on entertaining your guests.
Experience the Ultimate Bouncing Adventure with Our Jumbo XL Bounce Houses!
Looking for an exciting addition to your party or event? Look no further than our Jumbo XL Bounce Houses! These supersized bouncers are an impressive 21ft x 21ft, offering a large bounce area that accommodates up to 15 kids – more than twice the capacity of the typical 13ft x 13ft bounce house. Not just for kids, adults can join in on the fun too! With four built-in basketball hoops and plenty of space to jump around, you and your guests are guaranteed hours of entertainment. As bounce house experts, we cater to events of all sizes, from small backyard gatherings to large corporate events. Trust us to provide a worry-free experience from start to finish.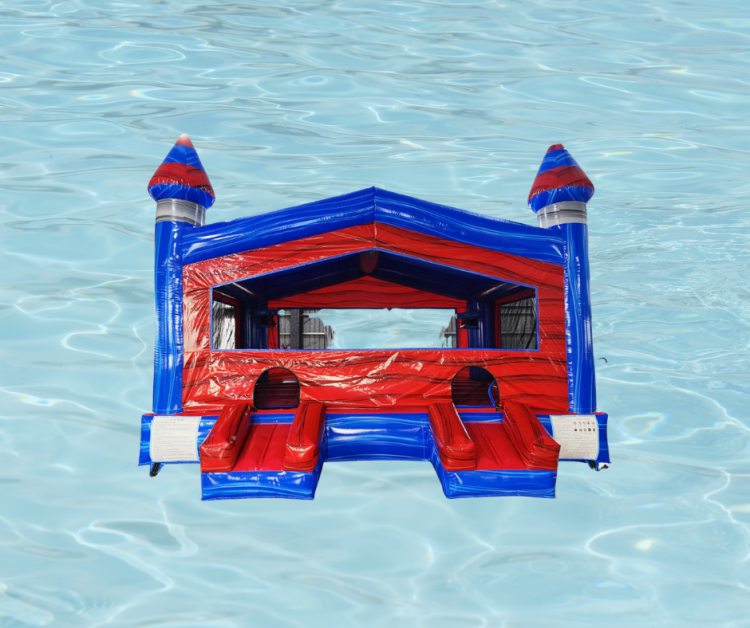 " Baja Castle" Jumbo XL Bounce House
from $249.00
" Rip Curl" XL Bounce House with Slide
from $299.00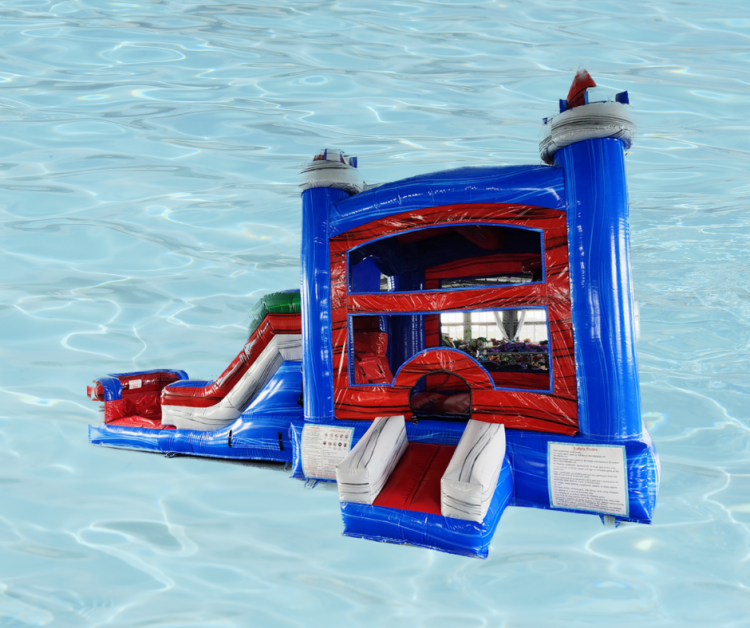 "Baja Breeze" Bounce House with Slide
from $269.00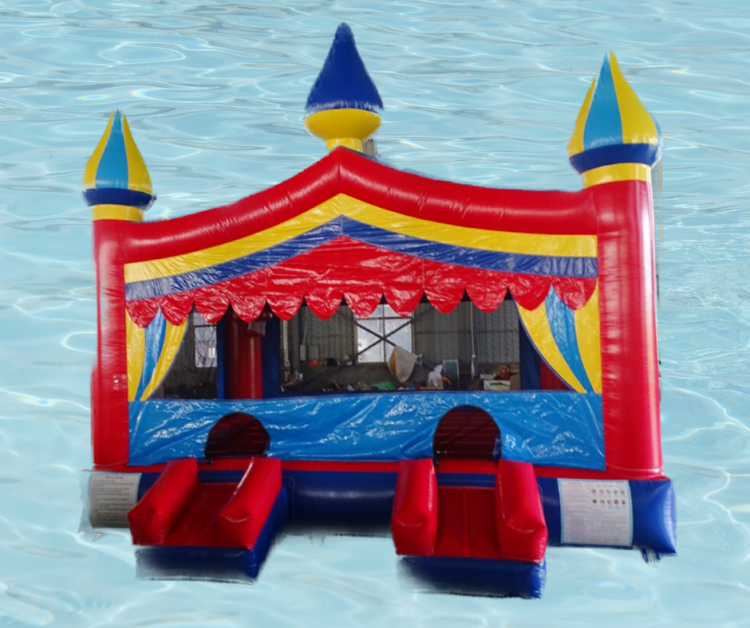 "Carnival" Jumbo XL Bounce House
from $249.00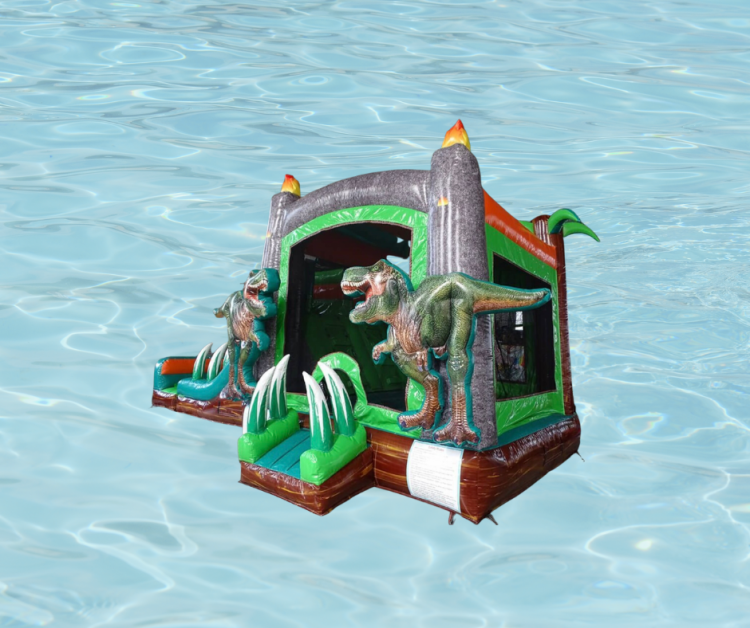 "Dino Dive" XL Bounce House with Slide
from $299.00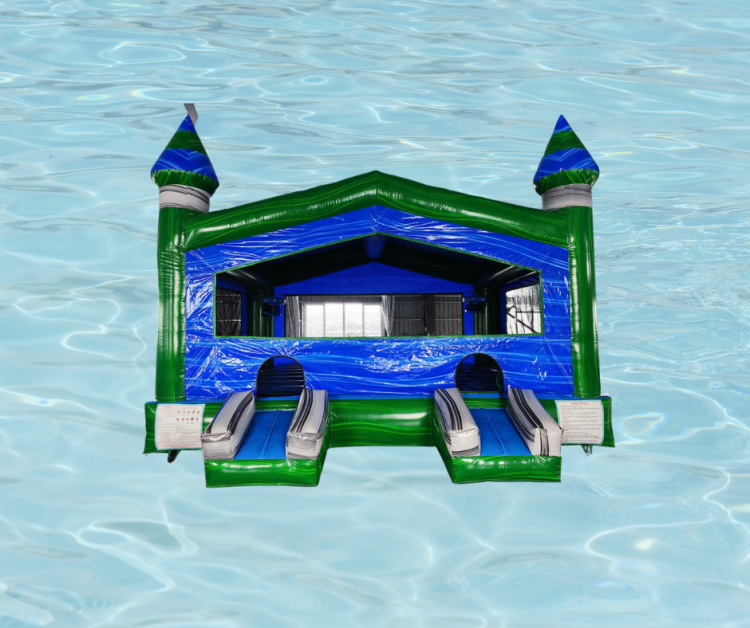 "Emerald Rush " Jumbo XL Bounce House
from $249.00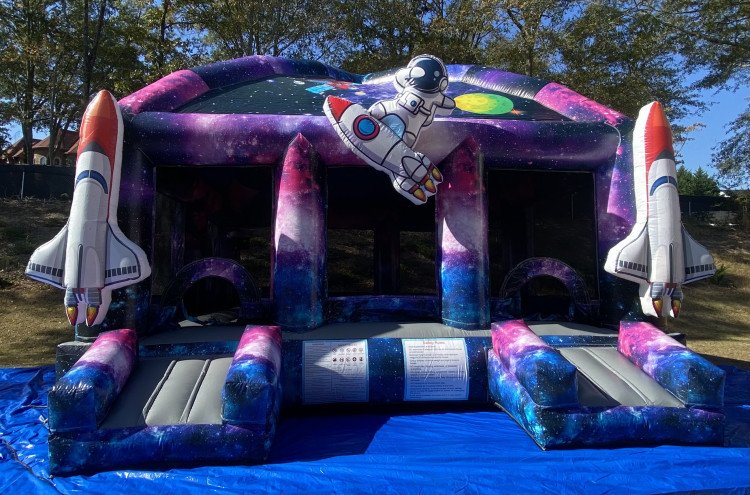 "Moonwalker" MEGA XL Bounce House
from $269.00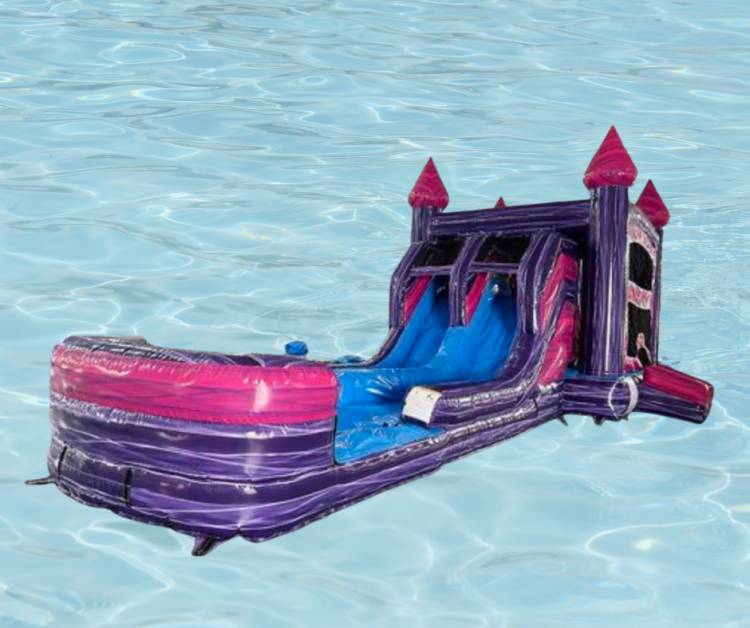 "Pink & Purple Palace" Jumbo XL Bounce House with Slide
from $299.00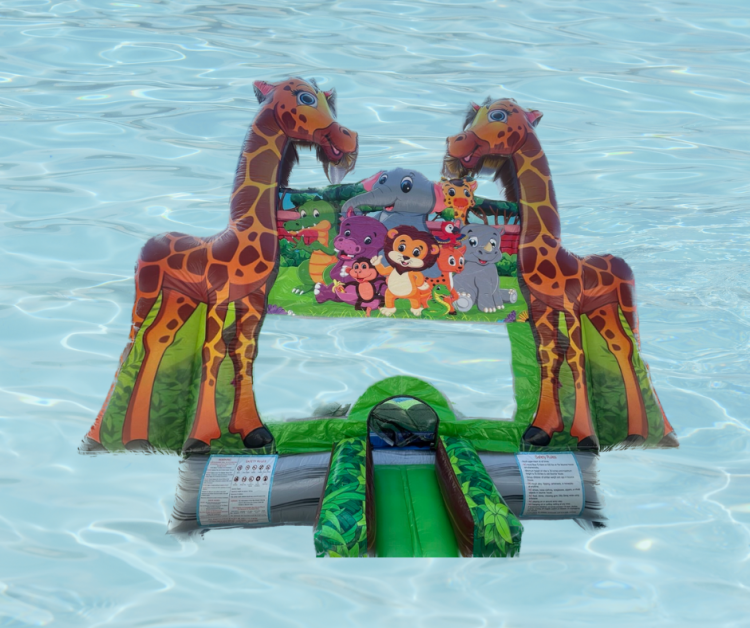 "Safari Giraffe" Bounce House
from $199.00